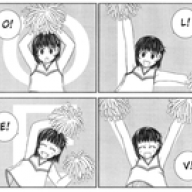 Joined

Jul 29, 2008
Messages

801
Trophies

0
Website
XP
Country
So... I've got a pretty big problem...

I very recently ordered a used Japanese PS Vita 2000 from eBay, and I hacked it pretty much right out of the box, and am currently running on 3.65 Enso. But I very quickly noticed something strange when trying to play games on the system...

Certain games have the music just randomly cut out. I say randomly, but in some cases, it's reproducible (I'll explain that below), and it may not actually be random, but rather some sort of trigger that I haven't figured out. Either way, the music track - but NOT the sound effects, will cut out abruptly and will remain muted until another music track begins.

The games that I have experienced the music cutting out in are as follows:

- Playstation All-Stars Battle Royale (the music on the main menu will always cut out at a specific point during the song).

- Ratchet & Clank Collection

- Street Fighter x Tekken

- Ultimate Marvel vs Capcom 3

The top one is, as I said, reproducible, while the others so far seem to be random. In R&C (the first one), the music abruptly stops for seemingly no reason at random. In SFxT and UMvC3, I've observed it happening randomly during fights.

And here is a list of games that, so far, I have NOT experienced the music cutting out in:

- Hatsune Miku: Project Diva X

- IA/VT Colorful

- Valkyria Revolution

- Persona 3: Dancing in Moonlight

- Persona 4: Dancing All Night

- Dragon's Crown

- Touch My Katamari

If any of these games MIGHT have the music issue, I have not run into it so far.

I brought this to the attention of the HENkaku Discord a few days ago, and they asked me to show them my config.txt, and what we found out was that the previous owner of this system had already previously hacked it, possibly with some other method, and a bunch of plugins were trying to be loaded, some multiple times. They helped me remove the unnecessary plugin lines from the config.txt, but the problem still persists. The plugins that the previous person used are also still present in the folder (since I'm not sure which of these files may actually be important, so I haven't deleted them), but only the plugins I'm actively using are enabled in config.txt, which are just the basic stuff that pretty much everyone is using.

Any idea why this is happening, and how I can fix it?

Edit: I should also probably mention that all of my games have been downloaded directly via the PSN servers, so I don't think the game files themselves are the problem.

Edit 2: Also, I don't think that it's my MicroSD (SD2Vita) because I had previously used this exact same MicroSD in my Switch and it worked fine for over a year before I upgraded my Switch's storage.