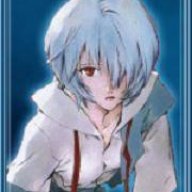 Well-Known Member
OP
Member
Joined

Sep 24, 2015
Messages

427
Trophies

0
Age

34
XP
Country
Hello, it's me again. -_-
After my 2DS was broken, I contacted the Nintendo repair/transfer service and they told me:
- to send the console back to fix it
- or simply to communicate my account datas in order to unlink the Nintendo account from the old console.
But because I wanted to retrieve the friend list datas and more important my Fantasy Life datas (yes, this game puts the full save on the SD card) and my MH4U datas (= saved pre-settings, quests from the old dasding server and my guild quests collection), they said I would need a new console for that.
I bought a new one (now perfectly hacked, system v.9.2/10.3 etc...) and a New one (of course, too recent to be hacked). I intended to send the New3DS (10.3) but when I asked them this week what I had to select on their website (on the formular), I was told they would examine the old console and REPAIR it to move the files! In the end, I would pay almost the price of the console (around 70€).

So, I know the 3DSs encrypt the way they store datas on the SD card by naming folders with a random chain of characters. If I managed to find wich folder contains game "X" datas on both consoles, could I swap the files?
If this is possible, does anyone knows how the multiple quest files of MH4U look like?