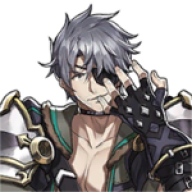 New 3DS XL > Switch
OP
Member
Joined

Dec 29, 2019
Messages

808
Trophies

1
Age

23
Location
XP
Country
This is the Wii Discussion board, right? Well, I'm gonna discuss the main point of the Wii: the motion controls.

They are freaking AWFUL. Horrendous. I have owned a Wii for more than a decade now (2008? Not sure), and NOT ONCE have the motion controls ever worked well.
I get inputs, so it's "working", but never the right inputs. The pointer always flickers and movement is never 1-1, meaning the pointer is always leaning (even when I'm holding the Wiimote dead-straight) and tends to zoom about wildly.

This made Skyward Sword an absolute BITCH to play, since swordplay, the Beetle, the Bow, and the Goddess Harp are all governed by motion controls. Swordplay? 90% chance of hitting the opponent's block instead of the gap. The Beetle? Always leaning off to one side or the other, making flying straight an impossibility. The Bow? Never could aim accurately. The Goddess Harp? An exercise in sheer frustration and anger management, due to being required several times - and the musical petals that fold out when I'm finally able to get my inputs to correctly register have the sheer freaking temerity to fold back IN if the player has stopped following the rhythm, even when it's not their fault but rather that of the inherently gimmicky and shitty technology!
Super Mario Galaxy only required motion controls for six missions, but trying to do those missions made me ragequit the game. Trying to roll on a ball, blow bubbles, and surf on a manta ray using nonfunctional motion controls was sheer aggravation.

At least Twilight Princess allowed me to turn the stupid pointer OFF, and Super Paper Mario barely used motion controls, while Super Smash Bros. Brawl never used them...

The Wii would've been far better if the Classic Controller had been made a universal secondary option for those who want to freaking murder motion controls, or just want something more familiar and superior - Skyward Sword would've been much less infuriating (though still quite awful), Super Mario Galaxy would've been tolerable and able to be finished, and I'd be able to navigate the Home menu just fine. As for Pikmin, if I ever wanted to buy the first two games I'd look for the GameCube versions since those would be far more comfortable to play.

One reason I love my Wii U is because it all but abandoned the stupid, worthless, unnecessary, nonfunctional gimmick. I can play Pikmin 3 just fine with the GamePad; Xenoblade Chronicles X, Twilight Princess HD, and The Wind Waker HD don't recognise motion controls at all.

...I just wanted to let off some steam about this console's main gimmick, and its fundamental flaw.