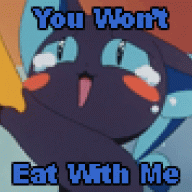 Joined

Sep 10, 2007
Messages

25
Trophies

0
Age

32
Location
XP
Country
Hi I am the owner of an R4 card. The old version with the spring and what not. Anyway I am starting to get annoyed with the lack of updates and features with the R4. I am happy that it plays all my games but would like the Wii connectivity and GBA support with slot 2. I was wondering before I buy a CycloDS. Are there any signs of a new one coming out because I don't want to buy it only for a newer, better model to come out a few weeks later? Also how are the contacts on the Cyclo? My R4 sometimes gives me trouble getting my ds to recognise it, I personally think it's my DS since it works in all my friend's ones without trouble. I have had the R4 for about a year now. I will be buying the Cyclo for GBA support also with a 3 in 1. I was wondering if the 3 in 1 is the best choice or should I go for something like the EZ Flash IV Lite? I understand all technical features and things so is the Cyclo the cart for me or is the SC1 a better option?

Oh and my friend wants me to get them a flash card too. They really want it to play games only. I offered them my R4 but they said they want a newer one so which card would you suggest for them. They need one with a simple menu that is easy to navigate since they don't understand all technical stuff. I have been looking at DSTT and EDGE and possible iTouch. I'm unsure however which one to get her. I want your opinions on the best ones for her from DealExtreme that come bundled with MicroSD cards since they don't have any, where as I already have a 2GB one.

Sorry about all the questions I just wanted help and to make sure before I bought anything. Also do you all think i'm foolish buying a new flash card when I have a perfect working one already?