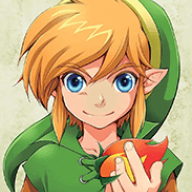 Joined

Jan 14, 2012
Messages

726
Trophies

1
Website
XP
Country
orboditilt
updated
JumpCallPop's
JSTypeHax
for the Wii U firmware 5.5.2, 5.5.3, 5.5.4 and 5.5.5 and made it more stable! You know, the old one worked but needed a lot of tries and this was pretty annoying. So this new payload now works better,
worked for me on the first try
!
If you already have Haxchi installed, this is NOT for you!
Installing Haxchi is no longer recommended! Please use Tiramisu!
Instructions
Grab the Wii U Homebrew Launcher ELF and extract it to your SD card (make sure it is formatted as FAT32, not exFAT!)
Grab the payload.elf file and extract it into "SD://wiiu/"
OPTIONAL, but RECOMMENDED: Extract the Haxchi installer to your SD card and make sure you have a compatible haxchi game (e.g. Brain Age)

Recommended: Use Tiramisu

Open the Wii U internet browser and clear the browser data through the settings (recommended)
Navigate to u.wiidb.de and click the big "HAXX" link
The Homebrew Launcher should load! From here you should install Haxchi to make your life easier.
Troubleshooting
This can happen, just try again. Also clear your browser settings, set u.wiidb.de as a bookmark, close the browser and reopen it again. Don't do too much other stuff in the browser or it won't work!
Format your SD card in FAT32.
You are missing the payload.elf file.
Host it yourself
I recommend only using u.wiidb.de as it will always be the latest version! Ensure you have PHP installed and enabled.
Grab wiiuhaxx_common and extract the files to a directory "wiiuhaxx_common"
One folder above, download all three PHP files from JSTypeHax and place them in there
So you have:
Code:
| ROOT
|- code550.bin
|- index.php
|- index-hax.php
|- wiiuhaxx_common_cfg.php
|- wiiuhaxx_common/
|-- wiiu_browserhax_common.php
|-- wiiuhaxx_loader.bin
|-- wiiuhaxx_rop_sysver_532.php (not really needed)
|-- wiiuhaxx_rop_sysver_550.php
|-- wiiuhaxx_searcher.bin
Source Code
Credits
JumpCallPop, jam1garner, hedgeberg: Inital exploit
yellows8: ROP
orboditilt: increasing stability
Me for hosting and creating this thread