About a week ago, the Nintendo Switch's timed-exclusive title
Monster Hunter Rise made its way to PCs
. With a score of 88 on both
OpenCritic
and
Metacritic
, I was quite intrigued to see what it delivered and, having missed it on Nintendo's handheld, the PC release was a great opportunity to get my monster hunting gear on and see what all it is all about.
Shortly after booting the game and creating my character, I was transported to Kamura, a lovely village packing traditional Japanese aesthetics with the accompanying soundtrack. There I learnt of the looming Rampage, a phenomenon where monsters are becoming agitated and aggressive, threatening the safety of Kamura. As a newly-minted hunter, I was tasked to investigate this occurrence while defending the village from monster incursions. From there I could take on quests and finally hunt them monsters.
Monster Hunter Rise
isn't very meaty on its plot as I learnt quite early on and this isn't far from the tradition of the
Monster Hunter
series. As such, you shouldn't go in expecting a highly narrative-driven title as it focuses on the gameplay. As a newcomer to the series myself, I was positively surprised to find
Monster Hunter Rise
's gameplay to be rather approachable. This might be due to the addition of new mechanics like riding your canine Palamute companion to explore your location, chase monsters and assist you in combat, and the Wirebug to grapple-hook in battle or exploration. Quests also don't drag on for too long, lasting around 15-20 min, which adds to the approachable aspect. Tackling battles against monsters is also intriguing as they each behave differently and require different approaches in order to overcome them. This keeps things fresh as you tackle monster after monster in subsequent quests to craft better gear so as to take on even more challenging quests. Even if grinding is at the core of
Monster Hunter Rise
, the monster-hunting mechanic and pacing makes the whole experience fun to tackle quests, explore new areas, discover new monsters and, of course, hunt them.
This likely held true for the Switch version which received quite high scores but the PC version ups the ante as it brings along expected PC upgrades (unlike a certain
Final Fantasy VII Remake Intergrade
). You'll have full control over graphical settings from anti-aliasing to motion blur, as well as have better resolution and frame-rate options. Even on a device like the
AYA NEO Pro 2021
, the game runs at a steady 60fps and looks gorgeous. But it still occasionally strikes as an up-res version of a game meant for an inferior hardware (the Switch) with environments lacking in feature or not being very expansive and cut-scenes capped at 30fps.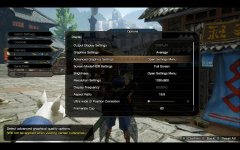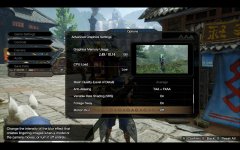 But while the Switch might have felt lacking in terms of content at launch, the PC version does not, given that it brings along all post-launch content up to the Nintendo Switch 3.6.1. This includes new monsters and collaboration content, with more planned in the coming month.
However, it can be disappointing for some to find that there is no cross-platform save transfer available. If you've dedicated a considerable amount of time to the Switch version and want to experience the upgraded PC port, you'll have to start from the beginning. Hopefully such a feature is implemented in a future update but for the time being, you'll have to bear this in mind. So you might not want to get the PC port just yet if you own the Switch version, unless you want the overall better package of the PC version (and mods!) and don't mind starting the grind again.
But if you own a PC and have been on the fence when it comes to the
Monster Hunter
series,
Rise
feels like a great way to ease you in. It might not be as enticing on the plot but the gameplay is where it's at. Hunting monsters with your furry companions and varying techniques feels fun and fresh on each quest, and will get you to enjoy grinding for once.
For more in-depth insights about
Monster Hunter Rise
, check out our
full review of the game
on the Switch!
Monster Hunter Rise (Nintendo Switch) Official GBAtemp Review