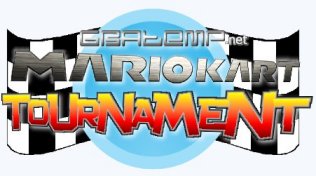 OFFICIAL GBATEMP MARIO KART DS TOURNAMENT
ROUND 4 !

:: Nine players will fight in this round ::
Digeman -

RueGorE

- GameDragon


Hitto

- oscarmejia - Tenkaichi


Filb

- Mr.Curlynose1 - Zuppahiko
Hitto, Filb, and RueGorE have won their matches! The semi-finals are over!

Yes, they will fight hard, because they will be aware of what's really at stake here.
We are extremely proud to reveal the list of prizes.

FIRST PRIZE - GCN BUNDLE !!!
Includes the following:
platinum edition GameCube System (US version) switch modified to play both US and JP region GCN games
gray wavebird wireless controller
madcatz 59 block memory card
madcatz gamecube to composite/s-video video cable
officially licensed softsided gamecube storage pack

Click here to see a picture of the package
More pictures here
HUGE thanks to our generous donator, thieves like us!
Original value: PRICELESS!

SECOND PRIZE - M3 LITE + PASSKEY 2 !!
Yep, a brand new M3 Lite kindly offered by KickTrading.ca - a review should be available soon here on GBAtemp
+ a Passkey2, all you need to play DS and GBA games on your DS, compatible with any DS version!
Read reviews of the M3 & Passkey2 here
but bear in mind that this is the M3 Lite, that is, a slightly smaller version of the M3!
Original value: + $100 (exc shipping)

THIRD PRIZE - EWIN 512 + PASSME !
A nice DS linker, with 512 MBits of built-in flash memory, coming with its PassMe (v1).
Read a review
here
Of course, the winner will have the choice to pick up a prize in the list in case he already owns a GCN, for example,
the first runner-up will have a choice between what's left; and the loser will have no choice! Hahah!
I, in the name of all GBAtemp staff, wish a very good luck to the nine contestants!
Costello.