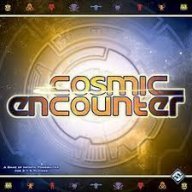 Well-Known Member
OP
Member
Joined

Sep 10, 2008
Messages

119
Trophies

0
Website
XP
Country
Will try to get timeline right. Thanks in advance for any help or advice! I use latest version of Atmosphere and have latest Switch firmware, nothing else fancy.

For years, I had a Sandisk 512 GB Micro SD card that worked without a hitch. I was formatted through exFAT.

To upgrade, I replaced with a 1 TB Sandisk Micro SD Card. I Formatted through exFAT, and copied everything over from my 512 GB card.

Everything initially seemed to work OK, but after going to Tinfoil and updating all games (lots and lots of updates), I found out that all of the games I updated no longer worked, as there were lots of errors (unable to create placeholder, NCA error, content creation error, i dont know, just going off hazy memory at this point)

After doing some research, I learned that micro SD should be formatted to FAT32. So I formatted to FAt32 and tried again. I forget exactly what happened at this stage, but eventually I learned that whenever I Tried to update etc. through tinfoil or add new games, I was dealing with errors and corruption. So I wiped the micro SD card completely, and started from scratch.

This took FOREVER to replace like 700 GB worth of games, but I finally did it using AWOO Installer. Tinfoil is still almost useless, as it corrupts my games and i have to uninstall most of the games/updates it does (But this is inconsistent).

It seems if I use Data Management (in settings) to delete games, or install games or unistall games using Tinfoil, things start to go haywire -- i get lots of reports of games taking 0.0 MB space, which is my clue things are corrupted and then things start failing to launch. Then I have to restart.

The Switch seems to be stable as long as I'm just playing games. It's when I'm adding or deleting games that things go crazy and I have to restart, then they work normally again.

Tinfoil is the worst culprit, as whenever I use it for more than a few tasks I have to restart Switch cause it starts freezing, returning errors, etc. This sucks, because it's the only practical way to update my massive library

Any ideas? Kinda weird that even starting fresh on SD card, I still had issues.