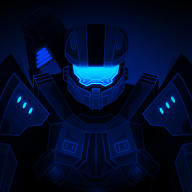 Joined

Sep 28, 2017
Messages

1,349
Trophies

1
XP
Country
Alright everyone, it's time I explain what's been going on with this part of the project and why I still haven't provided solid instructions yet on how to make your own resource packs. This might be a tad lengthy so please just hang tight.

When I initially took this project on, I knew full and well that this wasn't going to be like any ordinary version of Minecraft on a platform, unlike Java and even modern age Bedrock, this one isn't as open in comparison. Some of you have noticed that I've been throwing in some ported resource packs, and the reason I've been doing this is to one, stir some interest, and two, I wanted to get some variants out there that people can use for the time being. What I have offered so far isn't the full extent of what I actually want to give in terms of these resource packs. Due to some of the file types this version utilizes, currently a lot of the aspects of what truly makes custom resource packs possible is no doubt currently barred off. I've been actively looking deeper into these file types and such and trying my best to figure things out. I have asked for help and unfortunately I am left with no responses, or I've been given an answer but absolutely no updates on the matter, I've even asked for just a little information on the subject matter given I may know some people who can at least piece together something I can use to make this all work out. I haven't and will not give up on this, and I will still continue to provide updates on the matter, I will continue to work on this, and of course, more stuff will be ported and updated as time goes on, because I really do want to make these ports work as intended and not stuck behind certain barriers.

As for the instructions, this all ties into my first statements above, I want to offer proper instructions with proper flexibility over these types of files, rather than just the basic stuff. The other issue is the lack of tools, Ohana3DS while is useful, it's not exactly ideal for these packs, reason being is because the game uses a bit of a different 3DST formatting that Ohana3DS simply converts by force into the formats it understands (example, Ohana3DS doesn't like transparent images in the 3DST files, yet the game actually utilizes transparent images, so this essentially becomes a pain). Workarounds are possible, but I honestly hate beating around the bush, I prefer getting things done right, and I hope one day we won't have to beat around the bush and actually have something that actually works for cases like this (no disrespect for Ohana3DS by all means, but it's not cutting it for this, it's just not geared properly).

In conclusion, I'm still working on this as I've stated already, things are just a little complicated due to the lack of proper tools and lack of knowledge on the file types I am dealing with to fully push this project deeper. Thanks for those who stuck around to watch this get updated, and I hope for a better future for this version of the game, because whether anyone believes it or not, it has potential.