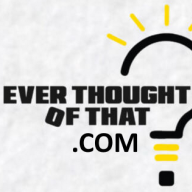 Joined

Jul 25, 2012
Messages

2,714
Trophies

2
Age

48
Location
XP
Country
Assuming you all already know what an Amiga is, I would like to share information about a port of the MSX 2 version of Metal Gear to the Amiga.
"Originally released in 1987 for the MSX2, Metal Gear became an instant classic. Designed by the legendary Hideo Kojima, it spawned a huge franchise in stealth gameplay and is considered one of the top games from the platform. While there are ports for the NES, Spectrum and C64 they were missing a lot of the key details from the original game. An Amiga version was once advertised in a magazine but sadly was consigned to myth and legend. That is until now.
Based on a full and commented disassembly by Manuel Pazos of the original MSX2 game cartridge, this Amiga port has been built to ensure as near a perfect conversion as possible. Gameplay elements remain intact while additional features have been layered on-top to ensure the fullest experience possible of Metal Gear on the Amiga.
Code ported from Z80 to 68000 assembly by Hoffman
Gameplay adjusted to work at full 50hz/60hz
No slow-downs or sprite flicker
Multiple game modes

English Remix Fan Translation
Original European Version
Original Japanese Version
New Spanish Translation by Akira

Enhanced Amiga Soundtrack and SFX by Hoffman
Optional emulated MSX / PSG Music and SFX
Full support for CD32 gamepad for keyboard-less gameplay
Additional character graphics by Toni Galvez
All new ending / credits section
For any Amiga with 512kb Chip Ram + 512k Other Ram
Bootable disk image for low spec Amigas
WHDLoad installer by Psygore"
Their web page can be found here
Metal Gear – Amiga Port
And a nice Youtube demonstration here: