​
Here are the Media Create sales figures for Week #31 2018: [prebreak]1[/prebreak]
Week #31's figures are just in and we have a brand new entry in the top spot;
Etrian Odyssey X
for the 3DS debuts with an impressive 70k units sold at launch.
WarioWare Gold enters the chart at #3 moving just 31k, also for 3DS.
PS4 and Switch both get
SaGa: Scarlet Grace
in at positions #10 and #12 respectively, for a combined total of 26k units sold.
Nintendo currently hold 15 of the top 20 positions in the chart, with 9 titles in the top 10.
Not much movement in hardware but we do see a small 2k increase in Switch consoles and a 4k boost for the 3DS.
<div style="width: 100%; overflow-x: auto; white-space: nowrap;"><table><tr><th>Position</th><th>Platform</th><th>Title</th><th>Genre</th><th>Publisher</th><th>Release date</th><th>Price</th><th>Weekly Sales</th><th>Total Sales</th><th>Difference</th></tr><tr><td>01 (NEW)</td><td>3DS</td><td>Etrian Odyssey X</td><td>RPG</td><td>Atlus</td><td>2018.08.02</td><td>¥6.480</td><td style="text-align:right;">71.946</td><td style="text-align:right;">NEW</td><td> </td></tr><tr><td>02 (NEW)</td><td>NSW</td><td>Pro Baseball Famista Evolution</td><td>SPT</td><td>Bandai Namco Games</td><td>2018.08.02</td><td>¥6.100</td><td style="text-align:right;">42.846</td><td style="text-align:right;">NEW</td><td> </td></tr><tr><td>03 (NEW)</td><td>3DS</td><td>WarioWare Gold</td><td>ETC</td><td>Nintendo</td><td>2018.08.02</td><td>¥4.980</td><td style="text-align:right;">31.018</td><td style="text-align:right;">NEW</td><td> </td></tr><tr><td>04 (02<span style="color:#800">&#x25BC;</span>)</td><td>NSW</td><td>Taiko no Tatsujin: Drum 'n' Fun!</td><td>ACT</td><td>Bandai Namco Games</td><td>2018.07.19</td><td>¥6.100</td><td style="text-align:right;">21.642</td><td style="text-align:right;">119.891</td><td><span style="color:#800">-23%</span></td></tr><tr><td>05 (03<span style="color:#800">&#x25BC;</span>)</td><td>NSW</td><td>Splatoon 2</td><td>ACT</td><td>Nintendo</td><td>2017.07.21</td><td>¥5.980</td><td style="text-align:right;">20.989</td><td style="text-align:right;">2.511.028</td><td><span style="color:#080">+3%</span></td></tr><tr><td>06 (08<span style="color:#080">&#x25B2;</span>)</td><td>NSW</td><td>Octopath Traveler</td><td>RPG</td><td>Square Enix</td><td>2018.07.13</td><td>¥6.800</td><td style="text-align:right;">18.448</td><td style="text-align:right;">164.235</td><td><span style="color:#080">+39%</span></td></tr><tr><td>07 (07<span style="color:#00F">&#x25AC;</span>)</td><td>NSW</td><td>Mario Kart 8 Deluxe</td><td>RCE</td><td>Nintendo</td><td>2017.04.28</td><td>¥5.980</td><td style="text-align:right;">15.755</td><td style="text-align:right;">1.670.751</td><td><span style="color:#080">+13%</span></td></tr><tr><td>08 (04<span style="color:#800">&#x25BC;</span>)</td><td>NSW</td><td>Mario Tennis Aces</td><td>SPT</td><td>Nintendo</td><td>2018.06.22</td><td>¥5.980</td><td style="text-align:right;">15.454</td><td style="text-align:right;">280.682</td><td><span style="color:#800">-14%</span></td></tr><tr><td>09 (06<span style="color:#800">&#x25BC;</span>)</td><td>NSW</td><td>Minecraft</td><td>ADV</td><td>Microsoft Game Studios</td><td>2018.06.21</td><td>¥3.600</td><td style="text-align:right;">15.101</td><td style="text-align:right;">169.218</td><td><span style="color:#800">-6%</span></td></tr><tr><td>10 (NEW)</td><td>PS4</td><td>SaGa: Scarlet Grace</td><td>RPG</td><td>Square Enix</td><td>2018.08.02</td><td>¥5.800</td><td style="text-align:right;">14.971</td><td style="text-align:right;">NEW</td><td> </td></tr><tr><td>11 (NEW)</td><td>PS4</td><td>Friday the 13th: The Game</td><td>ADV</td><td>Natsume Atari</td><td>2018.08.02</td><td>¥5.980</td><td style="text-align:right;">10.110</td><td style="text-align:right;">NEW</td><td> </td></tr><tr><td>12 (NEW)</td><td>NSW</td><td>SaGa: Scarlet Grace</td><td>RPG</td><td>Square Enix</td><td>2018.08.02</td><td>¥5.800</td><td style="text-align:right;">9.586</td><td style="text-align:right;">NEW</td><td> </td></tr><tr><td>13 (NEW)</td><td>PS4</td><td>Border Break: Starter Pack</td><td>ACT</td><td>Sega</td><td>2018.08.02</td><td>¥4.990</td><td style="text-align:right;">8.249</td><td style="text-align:right;">NEW</td><td> </td></tr><tr><td>14 (12<span style="color:#800">&#x25BC;</span>)</td><td>NSW</td><td>The Legend of Zelda: Breath of the Wild</td><td>ADV</td><td>Nintendo</td><td>2017.03.03</td><td>¥6.980</td><td style="text-align:right;">7.940</td><td style="text-align:right;">1.066.339</td><td><span style="color:#080">+6%</span></td></tr><tr><td>15 (09<span style="color:#800">&#x25BC;</span>)</td><td>NSW</td><td>Captain Toad: Treasure Tracker</td><td>ADV</td><td>Nintendo</td><td>2018.07.13</td><td>¥3.980</td><td style="text-align:right;">7.883</td><td style="text-align:right;">79.248</td><td><span style="color:#800">-12%</span></td></tr><tr><td>16 (13<span style="color:#800">&#x25BC;</span>)</td><td>NSW</td><td>Kirby Star Allies</td><td>ACT</td><td>Nintendo</td><td>2018.03.16</td><td>¥5.980</td><td style="text-align:right;">7.048</td><td style="text-align:right;">579.839</td><td><span style="color:#080">+6%</span></td></tr><tr><td>17 (14<span style="color:#800">&#x25BC;</span>)</td><td>3DS</td><td>Pokemon Ultra Sun / Ultra Moon</td><td>RPG</td><td>Pokemon Co.</td><td>2017.11.17</td><td>¥4.980</td><td style="text-align:right;">6.177</td><td style="text-align:right;">1.688.813</td><td><span style="color:#800">-6%</span></td></tr><tr><td>18 (15<span style="color:#800">&#x25BC;</span>)</td><td>NSW</td><td>Super Mario Odyssey</td><td>ACT</td><td>Nintendo</td><td>2017.10.27</td><td>¥5.980</td><td style="text-align:right;">5.177</td><td style="text-align:right;">1.782.798</td><td><span style="color:#800">-6%</span></td></tr><tr><td>19 (NEW)</td><td>PS4</td><td>Monster Hunter: World [Best Price]</td><td>ACT</td><td>Capcom</td><td>2018.08.02</td><td>¥4.990</td><td style="text-align:right;">4.889</td><td style="text-align:right;">NEW</td><td> </td></tr><tr><td>20 (01<span style="color:#800">&#x25BC;</span>)</td><td>PS4</td><td>Mega Man X Legacy Collection 1+2 {Mega Man X Legacy Collection</td><td>ACT</td><td>Capcom</td><td>Mega Man X Legacy Collection <Mega Man X \\ Mega Man X2 \\ Mega Man X3 \\ Mega Man X4> \\ Mega Man X Legacy Collection 2 <Mega Man X5 \\ Mega Man X6 \\ Mega Man X7 \\ Mega Man X8></td><td>¥5.500</td><td style="text-align:right;">4.704</td><td style="text-align:right;">33.974</td><td><span style="color:#800">-84%</span></td></tr></table></div>
Hardware sales figures
<div style="width: 100%; overflow-x: auto; white-space: nowrap;"><table><tr><th> </th><th>System</th><th>This Week</th><th>Last Week</th><th>Last Year</th><th>YTD</th><th>Last YTD</th><th>LTD</th></tr><tr><td style="background:#FF0000;"> </td><td>NSW</td><td style="text-align:right;">50.799</td><td style="text-align:right;">48.370</td><td style="text-align:right;">61.933</td><td style="text-align:right;">1.464.530</td><td style="text-align:right;">1.348.233</td><td style="text-align:right;">4.777.149</td></tr><tr><td style="background:#094697;"> </td><td>PS4</td><td style="text-align:right;">19.002</td><td style="text-align:right;">18.645</td><td style="text-align:right;">52.939</td><td style="text-align:right;">1.083.249</td><td style="text-align:right;">1.047.994</td><td style="text-align:right;">6.975.652</td></tr><tr><td style="background:#E7E7E7;"> </td><td>3DS</td><td style="text-align:right;">12.586</td><td style="text-align:right;">8.714</td><td style="text-align:right;">60.889</td><td style="text-align:right;">326.789</td><td style="text-align:right;">997.295</td><td style="text-align:right;">24.149.568</td></tr><tr><td style="background:#474747;"> </td><td>PSV</td><td style="text-align:right;">3.339</td><td style="text-align:right;">3.414</td><td style="text-align:right;">4.773</td><td style="text-align:right;">125.108</td><td style="text-align:right;">235.498</td><td style="text-align:right;">5.912.988</td></tr><tr><td style="background:#40A23F;"> </td><td>XB1</td><td style="text-align:right;">74</td><td style="text-align:right;">365</td><td style="text-align:right;">90</td><td style="text-align:right;">10.140</td><td style="text-align:right;">5.239</td><td style="text-align:right;">98.576</td></tr><tr><td style="background:#FFFFFF;"> </td><td>ALL</td><td style="text-align:right;">85.800</td><td style="text-align:right;">79.508</td><td style="text-align:right;">180.878</td><td style="text-align:right;">3.009.816</td><td style="text-align:right;">3.667.448</td><td style="text-align:right;">41.913.933</td></tr></table></div>
This week's hardware sales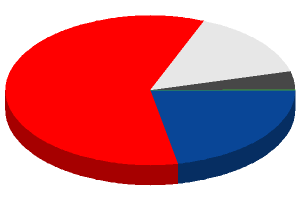 ​
Source