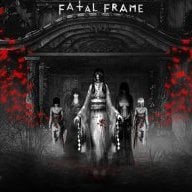 Joined

Dec 6, 2008
Messages

3,565
Trophies

1
Website
XP
Country
?

As much as I hate explaining jokes then fairly standard humour device, along with contriving something to have in name only at the end (gino, godzilla in name only, if we are continuing with films that fans of the franchise pretend don't exist.

https://tvtropes.org/pmwiki/pmwiki.php/Main/InNameOnly

), is to deny its existence. You may also see it with the phrase "what matrix sequels" ( "what matrix sequels" -resurrections -"matrix 4" being a choice search string if you want that), also xkcd

https://xkcd.com/566/

. "there are only 3 indiana jones" would be another, earlier on "there are only two Godfathers", "only one robocop".

Don't think I have ever seen it as an attack on anybody or any kind of harsh.
That's all a longshot from how your other post was worded, and you know it. But back to the entire "joke", it would make sense if it were a Halloween type of thing like with the 2018 movie and how H2-Ressurection never took place. But that's not what's going on. This new Matrix isn't being touted as a direct sequel to the first and that the other sequels never took place. The entire "joke" isn't even a good joke in most cases. It's a really poor one that doesn't even make sense in the context of most cases it's used in.