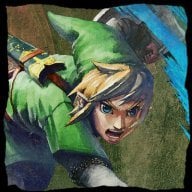 Unban me from Discord
Member
"the USB loader or an sd loader" nope.

The scenario described is "browser exploit + nvservices GPU dma for homebrew".

This literally doesn't even give you permission to access the SD card, let alone use USB.

Even if you sent game data over websockets connection from browser, there's no way to play it/create a process that the game can execute successfully in.

You would need substantially heavier compromises for piracy, what I described is not sufficient for it and would not enable it.



Not via a software exploit, there won't be. I really do feel qualified to say this, as a hacker and cfw developer.
The only exception would be a Sky3ds esk cartridge.