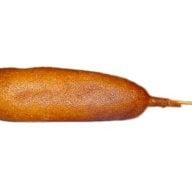 Joined

Feb 26, 2012
Messages

307
Trophies

0
XP
Country
simple put, vaccins are not like meds, it's more like vitamins. it boosts your immune system for a short range of virussus. it's hard to say how much is needed, since there's no long term expossure so how the hell other than watch and learn will they?
have you ever had a car repair seen where they said just the battery seems death, bu afterwards there seemed to be a starter motor problem or the dynamo was also broken...
i bet you don't trust such a repair shop either?
it's not perfect these shots problem with a virus is it mutates about every time it meets a new host slightly, mostly not really changing anything, but it might mean more spikes wich means the vaccine only counters partly of itattaching system, sometimes it changes a bit of the function.
if it's the function vaccin is working as long as it's still in memmory to your immune system (yes it will fade out to be effective at some point) if the virus is out of your area it's not so much a problem if the vaccin fades, but since it's doing a half yob now for the omnicrom has a spike change... that means it's getting hard to forecast needs of vaccination.
what i don't understand though is that there were made promises in the first place, no one can predict future that great.
it was better to just call it like it is, each vaccin is just a temporary booster, and only time will tell if it needs to be redesigned or when a new booster is needed to get death rates (not only for this virus but because the treatment takes a toll on the whole medical and wellbeing industry.
here cancer pations are already waiting longer for thier treatment for there's not enough staff and supplies to deal with thier sickness.
some people need transplants, but thier transplant can't be done for there's a too high risk on infections in the hospitals.
saying we just need to accept it to be the new normal won't fix anything, and with the stresslevels as of now in hospitals good luck attracting new staff members.
Ah, somebody who's read before. You're like an angel lol