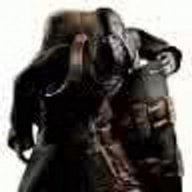 Joined

Oct 19, 2008
Messages

1,706
Trophies

0
Location
XP
Country
Magnius' Pokemon HeartGold/SoulSilver Translation
Welcome to the new thread for Magnius's Pokemon HeartGold/SoulSilver Translation. This translation was created by WataruKun. This translation is available for Pokemon HeartGold (v3.1) and Pokemon SoulSilver (v4). Version 4 for SoulSilver is translated up to: after you defeat the Gym Leader Morty in Ecruteak City.

For the old thread including screenshots, videos and downloads, please look here.

Unless, you haven't got anything nice to say, don't bother saying anything at all! As this thread is for discussing the translation only! If you wish to spoil this thread for everyone else then, please do it elsewhere as negative opinions are not welcome here!



If WataruKun, wishes to continue his translation, it will be announced here in this thread as well as any new releases! By the way, this is not an edit of WataruKun's translation, this is just a new thread.