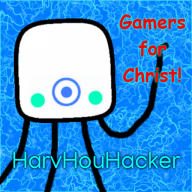 Christian Modder
OP
Member
Joined

Mar 24, 2019
Messages

1,469
Trophies

2
Location
XP
Country
Hey peeps! I'm having a heck of a time finding a really good email client. I'm kind of an old-fashioned guy in that I hate using the web interface of email providers. I use various mail accounts for various services, and I'm not finding a really good robust email program.
So, here's the question I want to propose to you all: What is the best FREE email client that's out there? Here's what I'm looking for:
I know about Microsoft Outlook, Gmail, and Mozilla Thunderbird. I have my own reasons for not using them; don't recommend them, please!
I tend to think of "free" as in completely free, not "freemium" or "trial" clients. I'd prefer completely free, but if it's a decent client which has most features not behind a paywall, I'm willing to look into it.
I've already tried Sylpheed/Claws Mail and Mailspring. I've found both lacking in various areas.
Web browser extensions are, in general, NOT a good alternative, as they still pretty much rely on the web interface. Unless you can point me to a Chrome-based plugin which does not redirect to the email website, I'm not interested.
A lot of the messages I get are rendered in HTML, and while I do understand the risks of HTML email, I still want them to be rendered properly, which Claws Mail has trouble doing on Windows.