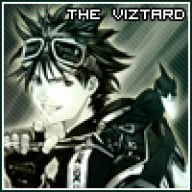 Well-Known Member
OP
Member
Joined

Apr 5, 2008
Messages

447
Trophies

0
Age

28
Location
Website
XP
Country
First of all sorry if this is in the wrong section...and lolz not such a little question...sorry! T.T
I was wondering how I would go about installing a WiiWare DLC wad...how would I do that say for MM9? I've got the up and running perfectly through my sd card...would I install it the same way as normal with wad manager?
and I got another problem that I think you guys could answer if its not too much to ask...plznthx

I recently burned a copy of Monster Hunter Tri and The House of the Dead 2&3 Return onto Verbatim +R's.
Monster Hunter Tri works, sorta and then when i try to start the game, I think start, it freezes on a black screen.
The House of the Dead works when I play 3, but when I try playing 2 it freezes.
Im using NeoGamma R8 beta 17, IOS 249 (Rev 17)
*maybe mh3 shouldnt bothered to be played thorugh dvd backup? something else wrong maybe?
Any comments are appreciated! THX!