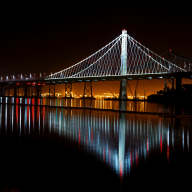 Joined

Nov 16, 2018
Messages

406
Trophies

0
Location
XP
Country
View attachment 350971

It would be too tiresome to implement any new scenario this way. You can edit script for simple stuff, but with more stuff it gets more annoying. Issue is only i don't understand how it switches between different file scripts. renamelists are built in pretty simple way, so there would be no issue with that. Issue is that with assembly one mismatched instruction can crash game or make it stuck.

Post automatically merged:

And to add on top of that - each NeXAS script contains graphics effects assembly after scenario assembly in one file. And I don't touch that. Adding new graphics effects to script is a completely unknown beast to me.

I have learned from 9-nine experience that porting shit from one engine to another is tiring on it's own even if you have access to decompiled scripts in Switch.
so in other words, it's impossible without reverse engineering the NeXAS Switch engine, so yeah that's gonna be a yikes from me dawg for the moment lol
What a shame.... oh well, I actually do plan on continuing back working on doing some Ren'Py stuff again but doing edits for the Switch versions of their games is hard as hell cuz the headers and the way it reads them are completely different than the outdated homebrew version of the engine and unlikely i'll never get my hands on a SDK version of it that has switch build functionalities...