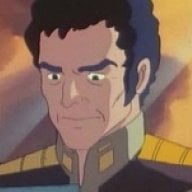 Joined

Apr 18, 2014
Messages

452
Trophies

0
Age

49
Location
XP
Country
There's no emunandtool, so I have to use dd, a utility I am tempted to call "Disk Destroyer."
I tried to move my emunand partition and games from a 16GB SD to a 32GB SD using dd and I think I messed up the partition table.
Everything seems fine on the 3DS, but I can't write to the card on my PC. I keep getting strange errors in syslog when I insert the card:
Code:
[  25.074350] mmc0: cannot verify signal voltage switch
[  25.184338] mmc0: new ultra high speed SDR50 SDHC card at address aaaa
[  25.199483] mmcblk0: mmc0:aaaa SS32G 29.7 GiB
and all sorts of weird stuff about trying to write beyond the end of the device when I try to copy files to the card. It then goes read-only. (I'm not going to attempt it again, so I can't post the specific error messages.)
Here is what I did:
1. Back up emunand from old 16GB SD card:
Code:
dd if=/dev/mmcblk0 of=dummy.bin count=1
dd if=/dev/mmcblk0 of=emunand.bin count=1 skip=1953792
dd if=/dev/mmcblk0 of=emunand.bin count=1953791 skip=1 seek=1
2. Copy all SD content, just dragged and dropped the Nintendo folder onto my desktop.
3. Formatted/paritioned the NEW 32GB card for emunand using the gateway menu.
4. Restored my old emunand backup to the emunand partition to the card:
Code:
dd if=dummy.bin of=sd_tmp.bin count=1
dd if=emunand.bin of=sd_tmp.bin skip=1 seek=1
dd if=emunand.bin of=sd_tmp.bin count=1 seek=1953792
dd if=sd_tmp.bin of=/dev/mmcblk0 bs=8M
rm sd_tmp.bin
5. Copied Nintendo folder SAVs, and various other 3DS cruft onto the remaining 30.8 GB partition.
I think I must have screwed something up because the filemanager says I have a 30.8GB partition but the Ubuntu Disks partitioner/editor utility says something else! See screenshots.
I am not sure how to use dd to properly fix the partition table. I'm pretty sure I messed it up with the restore in step 4.
fdisk agrees with Disks: the partition table from my old card ended up on the new card!
Code:
Welcome to fdisk (util-linux 2.25.1).
Changes will remain in memory only, until you decide to write them.
Be careful before using the write command.


Command (m for help): p
Disk /dev/mmcblk0: 29.7 GiB, 31914983424 bytes, 62333952 sectors
Units: sectors of 1 * 512 = 512 bytes
Sector size (logical/physical): 512 bytes / 512 bytes
I/O size (minimum/optimal): 512 bytes / 512 bytes
Disklabel type: dos
Disk identifier: 0x00000000

Device         Boot   Start      End  Sectors  Size Id Type
/dev/mmcblk0p1      2097152 31213567 29116416 13.9G  c W95 FAT32 (LBA)
I suppose I should actually look at the stuff I copy and paste into shell scripts out of these forums:
dd if=dummy.bin of=sd_tmp.bin count=1
When restoring to a LARGER SD card, you do not want to copy the old dummy.bin!
SOLVED. DOH!