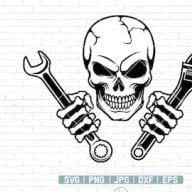 Joined

Dec 27, 2021
Messages

16
Trophies

0
Age

100
XP
Country
My game crashed during a trade, and now I can't trade anymore. I've been trading for hours prior with no problem and It appears that quite a few people are encountering this problem.

When I rebooted the game and attempted to continue trading with my friend (via link trade) I was greeted with this message upon requesting/accepting a trade:

"You can't perform a link trade because your last trade ended without being completed, perhaps due to a connection error or turning off the power to your system. Please wait a while without changing the time on your Nintendo switch system, then try again."

Strange...Right? Well apparently this is not a new function and it is supposed to prevent players from trading for 30 minutes after an informal disconnection. Or at least I suspect. The problem is that people have reported their accounts being denied access with the same exact message for OVER 11 DAYS. I have been "locked" from trading so to speak for over 12 hours now.

So what is the solution?

I contacted Nintendo, was on the line for an hour, spoke to a supervisor who informed me to contact "The Pokemon Company" and so I ran a google search for their number. Surprise surprise, there is no contact number. Regardless, on the official pokemon webpage they state that all inquiries (especially ones like this) about pokemon games etc are to be handled by the Nintendo Support Team.

I contacted Nintendo once again, turns out the previous person on the line wasn't taking notes and so I had to reiterate everything over the past few hours. Eventually they randomly transferred me to another supervisor who actually helped us get somewhere.

In short; there is no solution...yet.
This is clearly problem in the coding or server(s) and it needs to be addressed. After the supervisor did his own google search (ik lol) he was surprised at what the official pokemon site said and said that there will be an official report sent to the back end staff. I was informed that there will be a news update about this in the foreseeable future on the official Nintendo website and I also requested a follow up.

I hope we can solve this problem sooner than later.

Edit: The reason why I don't believe this is a BAN is because Pokemon usually informs you about that whether it be in a text box or via npc.