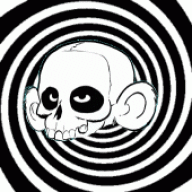 The cheese stash is a lie.
OP
Banned
Joined

Dec 9, 2006
Messages

3,224
Trophies

0
Location
Website
XP
Country
I love magic i play with URZA all the time its a great card game and you can play online for free using Magic workstation
If you want to play follow these steps
1. Download and install Magic Workstation 0.94f 9.5 Mb
http://www.magicworkstation.com/download/mws094f.exe
2. Download and install the MTG Gamepack
http://mwsgames.com/download/mtg_gamepack.exe
3. Download and install the Masterbase (This Master base contains all sets up to Shadowmoor with flavor text.)
http://www.slightlymagic.net/download/MasterBase.rar
4. Download and install the New Theme (These themes contain card borders, mana symbols and set icons up to Shadowmoor.)
http://www.slightlymagic.net/download/NewMagicTheme.rar
5. Now you need to download the card images like this one
Go here
http://www.mwsdata.com/forum/viewtopic.php...60c2f34e5f30d95
download all the card sets you want i suggest you download FULL SCANS not crops and i recomend you download these sets for standard
* Tenth Edition
* Coldsnap
* Time Spiral
* Planar Chaos
* Future Sight
* Lorwyn
* Morningtide
* Shadowmoor (Effective May 2, 2008)
* Eventide (Effective July 25, 2008)
Standard is the most popular it means you only make a deck using cards from the sets listed above
There is also a crack out there pm me for more details!
Also you can get deck ideas here
http://www.magic-league.com/decks/
Play the game and have fun my aol SN is
[email protected]
Don't know how to play ? watch these youtube videos from Magic they teach you !
Learn to Play Magic: The Gathering (Part 1)
http://www.youtube.com/watch?v=mC4NyO1gUqU
Learn to Play Magic: The Gathering (Part 2)
http://www.youtube.com/watch?v=XPei3KPr6QM...feature=related
Learn to Play Magic: The Gathering (Part 3)
http://www.youtube.com/watch?v=Q-3Yt61NSoA...feature=related
Learn to Play Magic: The Gathering (Part 4)
http://www.youtube.com/watch?v=bhdtksO-Pd4...feature=related
Learn to Play Magic: The Gathering (Part 5)
http://www.youtube.com/watch?v=MW4VtTdAk7c...feature=related
Learn to Play Magic: The Gathering (Part 6)
http://www.youtube.com/watch?v=vBVHaZW4sGg...feature=related