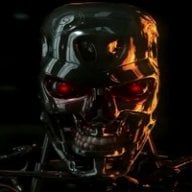 Joined

Feb 17, 2015
Messages

4,756
Trophies

1
Location
XP
Country
In the US (also in California), is it Legal to basically Blacklist someone from obtaining Legal Assistance? My Friend left her Abusive as hell Husband and Father of her 2 Kids. Then when she found out he had Legal Representation, she went looking for an Attorney for herself. But for some reason, all the Legal Teams she called all said the same thing. That him or his Legal Team contacted them for Advice, so they could not help her. All that is doing is making it so the Victim can not get help, so the Abuser once again gets away with shit, that the Victim is powerless to stop.
She was able to find an Attorney, but she does not do her damn Job right. Hearing Dates, Hearings, and Communication is crap. There was a Mediation Hearing that she did not even have the info for.

Now, how do you deal with the Abuser, who is a Correctional Officer, who messed with her head so bad, was so abusive (Physical, Mental, Verbal, Emotional), that he got you to turn to Drugs, and become Suicidal????? She has been clean for Years now, after a fall from her Home. I am thankful he did not drive her to successfully kill herself. But it seems like the Judge is accepting all his bullshit. She has done so many Drug Tests, even a Hair Test which he had no Authorization for, but Ordered it anyway, then after, said he did not Order it. And no matter what Evidence or Sworn Statements she Produces that Proves what she has been through is true, it either does not get put into Evidence, or gets Disregarded.

How do you deal with this kind of corrupt shit???? It is like everything is being done so my Friend will Lose her Children, and lose the Case.

EDIT - Also, is it Legal to Force a Mother out of her Home, who had 80% Custody of her 2 Children, within 30 Days, but due to the Covid Pandemic, could not afford to, so the Judge chose to take her Children away, give them to the Abuser, then told the Mother to leave the Home within 24 Hours, all because she was not sure about the CA Covid Eviction Protections that were in place.
Not to mention, they were Separated for about 10 Months, but he never paid any kind of Child Support, or helped to make sure the Bills were Paid, when they were also in his Name.
Last edited by
Smoker1
, , Reason: More Information