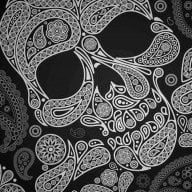 Well-Known Member
OP
Member
Joined

Jul 21, 2013
Messages

184
Trophies

0
XP
Country
Hey guys~ I know there aren't much korean users but I've seen few and thought would make a thread for kor console users.
Since yesterday I have been testing many ways in how to open the exploit but none of them has worked.

First I did was follow the steps in maxconsole written by sonyusa = DIDN'T WORK
Second tried by formatting my 3ds and followed the steps = DIDN'T WORK
Third tried the backup site go.scmods.com = DIDN'T WORK
Fourth Tried QR code = DIDN'T WORK
and so on...

And I have two 3ds xl (not the n3ds) in ver 9.0.0 - 16k
Formatted the sdcard on 32fat
and put the launcher.dat on the root of the sdcard

If there is anyone who succeeded on the kor console please do tell.

I already sent the gateway crew about 3.0 ~ 3.0.1 not working on the kor consoles.