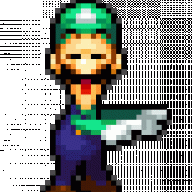 Joined

Jan 25, 2012
Messages

137
Trophies

0
XP
Country
OKOK so i use neogamma to backup Dragon ball z budokai tenkaichi 3 and im ntsc-u 4.3 and i loaded it from a usb.
Information: installed CIOS 249 with custom CIOS installer 2.3
Used D2x cios installer as well.
Installed and patched ios 36 using DOP-MII and MMM (multimodmanager)
The game is PAL
Problem: Game Freeze and beep noise (not when its mute).
its ****en annoying and retarded
It used to work long time ago and a month ago.
I bought it in 2011 LOL Im so stupid.
Solution: thats what you figure out if your kind Enough.
PLZ!!!! Its only that game that pisses me off. NSMB (new super mario bros) Works like new also with mario galaxy 2.
People who had this and dont know the anwser plz hang on to this forum and someone with lots of experience will come out one day. i believe they will.
Becuase GBATEMP ROCKSS