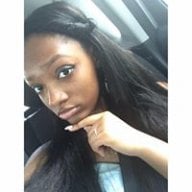 Active Member
OP
Newcomer
Joined

Aug 6, 2016
Messages

30
Trophies

0
Age

25
XP
Country
Hello everyone, can someone help me? I have usb loader gx 3.0 on my wii and every game works perfectly besides the Just Dance games. I have tried Just Dance 2015 and Just Dance 2016 with a "Reading Disc" message at start up. I have all of the d2x v8 wads installed to my Wii from the Wad folder of my SD card, and I don't think I want to change that because of a mishap I had yesterday. Ever since I updated my wads to g2x v10 beta trying to work the Just Dance games, ALL of my games just suddenly stopped working on USB Loader gx and it was hell trying to figure out what I did wrong to cause this. But when I downgraded to d2x v8, all of my games started working again, EXCEPT for the Just Dance games. The "Reading Disc" prompt came back again. Is there any way to fix this and is updating to d2x v10 beta really the solution to solving my problem?
Btw, I offline downloaded my wads so I use MMM to install them. I really don't want to use the d2x installer since I understand how to use MMM better.
Also, I know my isos are good and fresh because I loaded them up with the Dolphin Emulator just fine.
Any answer will be appreciated; I just want to play Just Dance with my family before I'm off to college.