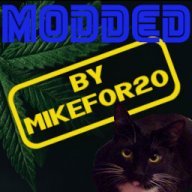 Joined

Jan 12, 2009
Messages

1,631
Trophies

0
Location
XP
Country
A couple new games need 11.0.1, which is not supported with current SX OS. I just ordered a new 512 Micro SD card in hopes that I can use that for a "dual system", one that works as it does now under SX OS, and then put in the new SD card, and have that support 11.0.1 (and future OS) which will play the new games coming out now. I did get the joycons working so now its getting 11.0.1 running on the Switch without losing support of SX OS. I will search here to see if there is a good tutorial explaining how to use Atmosphere.
No nothing needs 11.0.1. You can change the firmware requirements on those. The actual software doesn't require it. It just looks for it. There's lots of ways to do that. I can post them links if you want.
--------------------- MERGED ---------------------------
By all means if you want to run both do so but you don't need it at this point. You don't need 11.0.1 at all at this point unless you're going online. And if you're doing that with any form of piracy he won't be doing it for long LOL.