Joy-Con Color Swapper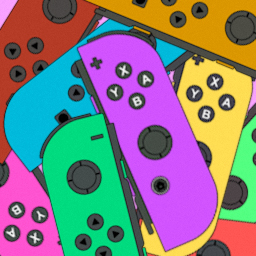 ​
JC-color-swapper is a little text-based NRO that allows you to customize the software colors on your Joy-Cons. It comes bundled with a bunch of default themes but you can easily add your own.
Install
Copy the "JC-color-swapper" directory to "sdmc:/switch"
Add custom themes
You can add custom themes by editing "profiles.json". You can add new entries and modify existing ones, just make sure that you're using the exact same formatting.
Use
https://hamletdufromage.github.io/JCpicker.html
to easily generate json formatted profiles. Paste them at the end of your profiles.json.
Backup and restore profiles
(v1.2) Profiles can now be backed up to a hidden "_backup" profile entry by pressing [L] on the main menu and can later be restored with [R].
Troubleshooting
The joycons need to be physically connected to the switch. You might need to undock/dock them to see the changes.
Download
Github: https://github.com/HamletDuFromage/JC-color-swapper
Release: https://github.com/HamletDuFromage/JC-color-swapper/releases



Also check out CompSciOrBust's spin on it, he released his a bit before mine: https://gbatemp.net/threads/joycon-toolbox.560955/