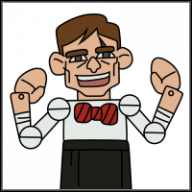 Gēmu Bōi mikuro
OP
Member
I wonder if anyone can help me out here?
I registered at the VBA-M forum a long time ago and I've posted a couple of times in the past with no problems.
Now, I hadn't visited the forum in a long time but I wanted to post about a few incompatible games and games that have now broken with the past few SVN builds.
My problem is that I can't log in properly as I'm told that my email address is no longer acceptable (yahoo UK). I updated my address to my Gmail account. I received an activation code but when I try to go back to the VBA-M forum I get redirected and told that my email is invalid and there is no option to input the activation code. I've tried a number of times over the past couple of days but with no luck.
Does anyone here frequent the VBA-M forum? Could they possibly help me out (contact an admin or something)?
It's really driving me mad!
PS: Just FYI the games that seem to have problems that I've come across are Activision Anthology and Atari Anniversary. Also, Yoshi's Island now seems to be broken.