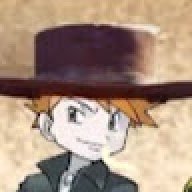 Joined

May 15, 2022
Messages

2
Trophies

0
Age

21
Location
XP
Country
I have been running a fat32 SanDisk Ultra USB 3.0 128GB for about a year or so now and it works great for game cube games, but for Wii it was a little weird. By weird, I mean it would only run games on WiiFlow. Usb loader GX worked for a day then it would throw up an "USB not initialed!" message and would switch to my Wii menu. This was fine however since nintendont and WiiFlow got along with my usb.

This brings us to today. I was trying to play Super Smash Brothers Brawl on wiimmfi with some of my buddy's when it wouldn't transfer SSBB to the wbfs folder, it would stop at 4GB and say there was an error copying to the directory. I looked up why my game wouldn't transfer to my usb drive and it pulled up with a web page saying that fat32 can't transfer more then 4B. I saw that it said ntfs would be able to transfer more than 4GB, so I backed up my saves and formatted to ntfs. I then copied SSBB.wbfs(That's not the file name I just abbreviated lol) to the usb and... IT TRANSFERRED! End of story right? I wish. I put the open shop channel onto the usb and tried opening it in homebrew and it crashed. I thought, "Okay i'll just use my sd card.". I download WiiFlow off osc and run it. Wiiflow boots up perfectly and it won't read my usb. I made sure to set the game partitions to check my usb for games but it still wouldn't read. I doubled checked a wiiflow guide(I can't post links but it from wiiDOTguide. ) and it says to use fat32 OR ntfs.

So now I am lost. I'm using a chroombook to get my files to usb(i've tried windows but it throws up an error about the file being to big.).

If you know a solution, PLEASE tell me. My discord tag is Yeti64#3116 if you want to contact that way. Have a good day!