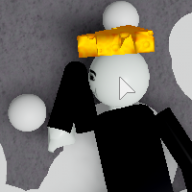 Joined

Jan 30, 2021
Messages

4
Trophies

0
Age

16
XP
Country
Hopefully this is the right section to ask, if not please tell me as I'm new here and I'll re-direct it (somehow..)

I have a new 3DS LL originally from Japan, I hacked it so it works as if it's a perfectly normal USA + English 3DS and it's worked well. (The tutorial was from YouTube, can linked if need be) Also, I tried posting in the home brew discord, they kinda just ignored me.

Sometimes CIAs I download (that are from the USA and all) "convert regions". My 3DS forces them into Japanese and FBI displays a Japanese name for the games. This issue only presented with USA cias of Pokémon omega Ruby and Pokémon X. However since Pokémon has an option to play games in English I figured it was a small problem: who cares? It also happened another time with Nintendogs french bulldog, the human that says names of dogs (trying to show you how to call your dog) was Japanese. But the game was in English and had all the American nintendogs available so once again. Didn't think twice.

But right now I've been trying to download cias of The Sims for the 3DS and The Sims: pets. And it's not working at all, the game instead of showing text shows everything as "???". Like instead of the word "Hello" it'll just be straight "?????" The game is kinda unplayable without text. Also the voices and image art when I launch the game are Japanese. But the Home Screen shows an English title. Is there anyway to fix this or am I stuck? Also I tried downloading this same CIA on my completely American 3DS xl and it worked fine, then I tried to dump it and download it on my Japanese 3DS and the problem persisted. If it makes any difference, the region listed by FBI is "Region free".

I also tried making a save file on both my American 3DS and Japanese 3DS and using checkpoint to restore the American 3DS's save file to the Japanese one. Didn't fix the text or anything.

Sorry this is so long, I needed to get all the details so this made sense. Any help? (I already tried asking on Reddit, and the 3ds homebrew server linked in 3ds.hacks.guide. Both places kinda just ignored me.