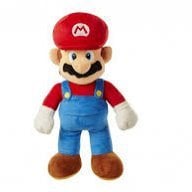 Well-Known Member
OP
Newcomer
Joined

Jul 19, 2020
Messages

70
Trophies

0
Age

34
XP
Country
Will it cause fan issues or/and shorten the Switch's lifespan? I want to slightly overclock the CPU when playing 2-3 games on Retroarch.
Edit:
After reading another thread (
https://gbatemp.net/threads/how-safe-is-overclocking-the-nintendo-switch.528385/
), here's what I got:
The worst that can happen is a message popping up indicating that Switch is over-heating, and will turn off to cool down.
You can change the thermal paste, as Nintendo's isn't the best. That is an easy way to get better performance
It isn't recommended to overclock the GPU while in handheld mode, but a charger helps.
Dock mode is better suited for GPU and CPU overclocking, but shouldn't go above 18W.
If you've overclocked your Switch while charging it, and realise that the battery is slowly draining, then you should lower the clock.
What I'll do: Since I don't want to open up my Switch, to change the thermal paste, of fear of messing something up, I'll only clock my CPU (only when docked), at 1224mhz. (Only in Retroarch for slightly more demanding games than the Switch can handle. I'll also play at 720p/1080p)