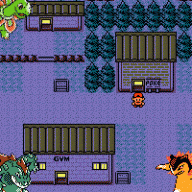 Active Member
OP
Newcomer
Joined

Aug 6, 2016
Messages

41
Trophies

0
Age

33
XP
Country
So a few days ago i tripped over the power cable of my o3DSXL while it was charging, it fell down (from a couch, wasn't too high of a drop) and now it kinda rattles when i shake it and since then it won't turn on, the blue light just flashes once and that's it.

I saw some videos about a fix for this on a o3DS (non XL), it involved opening it up and reconnecting a ribbon connector. But it also mentioned a popping noise when you turn on the 3DS, mine's never done that, but the flashing blue LED part seems to fit.

So my questions are:
1. Do you think opening it up and reconnecting the ribbon could fix my system?
and if so:
2. Is the layout inside the same or at least similar to the non-XL o3DS?
if not, it'd be great if some of you could provide me with some tips on how to do the same fix on an o3DSXL, if it's at all possible.

Thanks in advance, and please don't tell me to send it to Nintendo, i don't want to lose A9LH, so Nintendo will be the last thing i'll do, if there's really no other way.