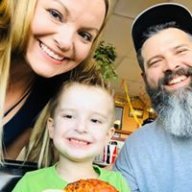 Joined

Jul 20, 2020
Messages

9
Trophies

0
Age

44
XP
Country
I softmodded my Wii about a million years ago, I recently did a second Wii and while doing that one I think I might have broken my old drive or messed up something on my old one. I updated all of my emulators and forwarders along with bootmii and priiloader wiiflow and usbloaderGX everything seemed to be working fine for about two days then suddenly Wiiflow wouldn't open, it launches and goes to the options screen for Wii menu or start I press start the large wiiflow logo Displays then the second smaller wiiflow logo is displayed for like 1-2 seconds then I'm dumped back to the main Wii menu. So I went to USBloaderGX and try it, it opens normally and I can see my Wii titles but when I try to play one it goes to a black screen and just hangs there occasionally dumping back to the Wii menu.

my SD seems to be ok as I can still play and open everything on the SD I've tried to uninstall wiiflow and reinstall through the hombrew browser As well at priiloader but I'm getting the same result. I have connected my ext HDD to my laptop and I was able to access the Wii files that way but my Wii just wont do it.

is my drive bad or do I need to re-install my ancient hack?