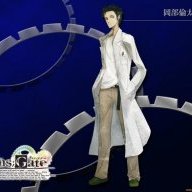 Joined

May 21, 2020
Messages

1
Trophies

0
Age

26
Location
XP
Country
@Falo
Thank you very much for your editor/converter!
For poor PSVita-souls that can't import save to converter:
"Check game" section:
Ensure that you are running a recent game version (PSVita latset version at writing moment: 3.20);
If you updated the game - launch it so it converts savedata
"Get save" section:
install FTP-plugin on Vita (if you're not familliar with the process - google it)
launch game
on PC go to ftp://[PS Vita IP]:1337/ux0:/user/00/savedata/PCSG00868/SAVE/
Get GAME00.BIN from there
"Just do it" section:
Drag&Drop retrived game00.bin to ediconverter
Edit-convert it
Replace Game00.bin with Game00.bin.new in Steam: [Steam folder?..]\userdata\43085509\607890\remote
Play
Should work with that way. I did it on -hacked- PSVita.
The concept of this method is that when game launched it's data dycrypted. I tried to decrypt savedata manualy but I failed (probably did something wrong).
Sorry for necroposting but this info could help somebody.