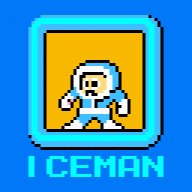 Joined

Jan 16, 2016
Messages

2
Trophies

0
Age

31
XP
Country
Sure, they have 1.25, but the firmware downloaded here
http://eng.supercard.sc/manual/dstwo/download.htm
was last modified in 2013 (bad thing, as Nintendo was still patching cards back then) and the one linked here
http://forum.supercard.sc/thread-9465-1-1.html
404s. I ask this because somehow, I got downgraded to a lower version of the firmware without knowing. Would I have to use flashcardtimewarp (something which I have no idea how to install on sysnand) to use my DSTWO+ again? Or does somebody have the download for ANY version that supports at least 9.2?
EDIT: Original text kept for honesty (and because I can't figure out how to change the title). But I figured out how to (possibly) recover from this! Source:
http://forum.supercard.sc/forum.php?mod=viewthread&tid=12588&pid=90809&page=1&extra=page=1#pid90809
REQUIREMENTS:
Your DSTWO+ of course (Original DSTWOs need not apply)
An O3DS/2DS/(N3DS?) with 4.5-9.2
The download from the source above
Patience
This probably only works if your DS can still recognize your DSTWO+. Verify that it does before proceeding.
Download that thing from the source above and put Launcher.dat into the root of your 3DS/2DS/N3DS' SD card. Make sure your Micro SD card is not in your DSTWO+, and insert it into your console.
Launch your browser and go to http://go.gateway-3ds.com
When it says to press a key to continue, if it does not update within a minute of pressing a key, then remove your DSTWO+ and immediately put it back in. I honestly don't know if it's supposed to hang after it says "program ok", but either way power off your 3DS.
Turn on your system, and launch the cart. If it works, you're done! If it doesn't, move to step 6.
Experiment with various combinations of having the cart in before going to the Gateway page or not, having the MicroSD card in, and OS versions if you're willing to risk that.
If all else fails, then ask your seller for a new cart.
disclaimer, I am not responsible for yadayadayada. If someone could write this in a better way, then do it!