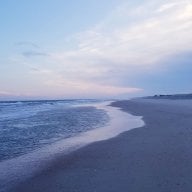 JFK's Jelly Donut
OP
Member
Joined

Oct 15, 2016
Messages

1,815
Trophies

0
Location
XP
Country
So my question I pose to you all is this;

Ever since the original model switch had its NAND chip on a daughter board the question of storage upgrades have been on the table (there are posts from 2017 by me about this topic, I called it)

Since then people have been able to get 256GB of internal eMMC storage in a switch which is super super cool. But this is unfortunately the limit as eMMC Chios are no longer being made and 256GB is the highest capacity.

But I have a even bigger question;

Would it be theoretically possible for someone to design a daughter board with the exact dimensions of the current one except with a different BGA pinout for chips that support larger capacities ( like an iPhone chip)

There are a few roadblocks that I can see when thinking about this from a technical standpoint. Because we are switching from a eMMC chip to a UFS chip there could be some sort of "driver" incompatibility that would make it inoperable.

Another one would be that since UFS and eMMC are so different from each other, would it just be incompatible all together?

I know just enough about the hardware to know that it technically could be possible but not enough to know that it's not possible. So if anyone with a deeper understanding of the Switch's software can help me with this that would be super appreciated!!!


EDIT: It seems I already made a thread about this 2 to 3 years ago. My bad.