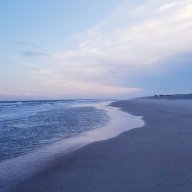 JFK's Jelly Donut
OP
Member
Joined

Oct 15, 2016
Messages

1,818
Trophies

0
Location
XP
Country
Hello, thought id post this here and see what I get.

So a fellow peer of mine at school approached me saying that his phone isn't working he apparently dropped it very hard from waist height on concrete. The screen protector was shattered but the LCD was fine. This is an iPhone XR. Once I got it and plugged it in. It started to boot loop. Which even as a technician this perplexed me, I assumed originally it must be some sort of hardware fault caused by the impact but as to where I had no idea. The fact that something like this can even happen is very interesting to me, yet again I'm not super well versed in the phone side of things so for all I know there could be a reason for this.

Next, I connected the phone to a computer to see if I could get any life from it on iTunes. There was nothing, not even a chime until the phone was in recovery mode. Which is somewhat understandable. Once the phone was in recovery mode, iTunes started to pick it up and told me to try an Update on the phone. It was going fine until it got to the "waiting on iPhone" portion. After this Windows made a chime indicating that a device disconnected. Meanwhile, I did not touch the cord connecting the iPhone to the computer. Ultimately I ended up getting "Error 4013" repeatedly. Even trying to restore the phone to factory settings did not work.

Upon doing some research I found that it could be related to voltages on certain parts of the motherboard. This is just baffling to me considering the phone was dropped and no electricity was involved at least in my knowledge. (Again not my forte) I feel bad that I don't know what the problem is or how to fix it, as the kid doesn't have any iCloud backups. Right now I just got an iPhone XR in recovery mode.

If anyone can shed some light on this or can give me some more troubleshooting tips that would be great.
Trying to make this a success story.