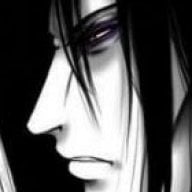 Well-Known Member
OP
Member
Joined

Nov 23, 2008
Messages

456
Trophies

0
Location
XP
Country
So I was at my mates house trying some of the newwer games.
So he got himself this game called: Invizimals.
Now since he got this thing of the internet and put it on his PSP and started playing.
The game requires the use of a cam.
As we proceeded the in the game we found out the game also requires some sort of trap.
(Which you have to aim on with your cam trap the monster in it and smack it with your hand)
After looking arround on google and youtube we came across this video:
http://www.youtube.com/watch?v=JbTJw_2E-Ww
In the video the size and the shape of the trap is clearly visible.
So I decided to remake the trap.
Took a the inside of a mini disk pasted some smoking tips arround it.
Removed the thooths that hold the disk normally so there is a better visible hole in the mid. (easier for the cam)
Was done real fast and does not really look like the shape of the original (As for the outside part) but works like a charm lol.
Sorry for the design my nephew can do better but its about the functionality.

See result here:
Tought it would be fun to share as the game requires a accessoirie and can be remade in like a min or 2.
Greetz, Vistabuser.