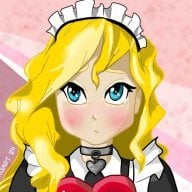 Well-Known Member
OP
Member
Joined

Feb 21, 2016
Messages

392
Trophies

0
Age

22
XP
Country
I've had a pokemon sapphire (genuine cart) for a while now. I bought it without a battery installed at all (though tabs were soldered to the terminals on the PCB) and have tried to get an internal battery to work.

First thing I tried was desoldering the tabs and replacing with a battery. No luck, still give the "Internal battery is dead" message.
Tried a new battery in case the battery I used was no good (the batteries I have are brand new, not used) but still same result.
Next thing I tried was completely cleaning the terminals on the PCB by removing all the solder, applying a generous amount of IPA and a real good scrub before re-soldering a battery (with new solder) in case the solder on the terminal had oxidised, but still no luck. Same thing.

I don't know if the cart RTC is completely done for or not, does anyone have any suggestions? I'm starting to think it's a broken trace to the RTC chip or something but I'm a novice with detailed electronics so I have no idea what the cause of this game refusing to recognize a battery could be.