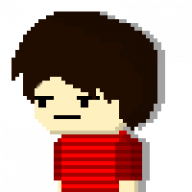 Joined

Mar 13, 2010
Messages

356
Trophies

0
Location
Website
XP
Country
Dear sir/madam,
I am writing to you to say
DAMN
. I wish I had more money. I wouldn't have had to buy a cheapy 8 USD card from DX. But that's not the point of this thread.
I would like to know more about this, and I thought, "who better to ask than the oh-so-knowledgable GBAtemp community?" So here I am. I have a few questions about this generic card, and the EZ-Flash 3-in-1. I will be receiving the former in the mail at some point, and may end up buying the latter.
Generic card (NDS&GBA)
Note: I refer to the card here.
1.
How does this link to the computer+console/cartridge?
According to what I've read so far, it uses an LPT port (I'm in the process of getting a USB to LPT cable), and it uses the GBA multiplayer port. This would be problematic, considering that I would have to upload the ROMs using a NDSLite, which, as you know, does not have a GBA port. So, I am wondering if there are any workarounds to this, such as using a NDSLite to USB cable, or perhaps even an NDSLite to LPT cable. Would it even be possible to use something like the "Slot 2" functionality in the AK2i, to write the ROM dynamically to the cartridge?
2.
How much memory does this have, and what are its capabilities?
According to what I've read so far, it is not able to be used as a RAM expansion (the DS browser) and does not have much memory. It is said to have 16MB of memory.
3.
Is it a standalone cartridge?
As in... could it be used in a GBM?
EZFlash 3-in-1
Note: I will refer back and forth to the Lite and GBA sized.
1.
What is the difference between the GBA sized and Lite sized EZ3-in-1?
Is there any at all?
2.
Would it be possible to simply switch the shell of the Lite sized?
Would I be able to switch it to one of the "placeholder" shells, or even to a full GBA shell?
3.
Does it function as a standalone?
This would be very helpful if it turned out to be true.
I would highly appreciate it if you could write a reasonable reply to this post. Thank you.
epicCreations