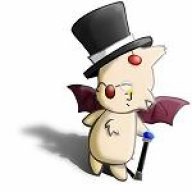 Joined

Feb 19, 2008
Messages

2,629
Trophies

0
Age

36
Website
XP
Country
Alright guys, since well, I don't own or know about every flashcard, I need your help. Basically I want to update the official cheat database help file with a list of flashcards, what cheat file they use and where. Please only post here related to the cheat files on a given flashcard. Also if someone already posted about one flashcard, please don't post again about it unless youa re correcting someone else.

So what does this have to do with all of you? Well, I want you help at coming up with the most complete list of what cheat file each flashcard uses and where they are located.

Ok so the posting format should be something similar to:

Flashcard:
Firmware Version:
Cheat File(s):
Cheat Directory:

Where flashcard is the name of the flashcard, firmware versio is optional and only needed if the flashcard changes on how the cheat files behave or located with a firmware update, Cheat File(s) is used to list what cheat file or files the flash card supports and Cheat directory is where the cheat file or files are located.

Thanks again for the help!