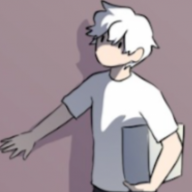 Well-Known Member
OP
Newcomer
Joined

Aug 3, 2021
Messages

60
Trophies

0
Age

15
XP
Country
I'm trying to get rid of the infamous 112-2035 error by editing the root certificates located on rootca.pem to include the certification "lets encrypt". The problem is, though, that I need to also include a cross-signed certificate of their parent company IdenTrust in order to get everything to work (
as said in this comment
)... And I have literally zero clue on how to even correctly edit the PEM file without my internet browser volunteering to contribute to the nearest brick house
like this person's browser
. Here are a few starting questions I have:
Is it actually OK to just copy/paste a certificate without also saying things like it's fingerprint and expiration date (like all the other certificates that Nintendo put on there before anyone else meddled with it)?
How the heck do you cross-sign a signature? Is it kind of like adding a regular one?
Will only using let's encrypt's certification actually get rid of the 112-2035 error code? Or did I even get that wrong too?
~~~~~~~Links n' Stuff~~~~~~~
This is my first time using spoiler tags, so sorry if it's screwed up
EDIT: Wow I horrendously screwed up on those spoiler tags lol. Hopefully, they're now fixed?
EDIT^2: Fixed something because fake OCD