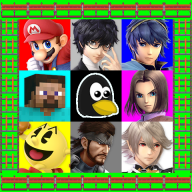 Joined

May 27, 2019
Messages

262
Trophies

0
Age

24
XP
Country
For almost the entire time I've been using an emuMMC with Atmosphere CFW, I have turned on the options to enable prodinfo blanking. It works on my Switch unit's end, showing XAW with 11 zeroes. After performing a console initialization without deleting save data from maintenance mode (of a failed attempt to direct my focus on job searching), it gave me an opportunity to play around with testing internet connections, despite knowing that traces of NSP installations have probably not been wiped. I haven't upgraded the emuMMC firmware version from 11.0.1 to 12.0.0 yet, since it seems to not bring me anything useful.
I want to use some internet features, but I don't require access to the Nintendo online services, including:
Unfortunately, I'm not sure if I have acted a little too late in enabling protections so that my Switch unit doesn't get banned. Prior to this initialization, I've only used Atmosphere's built-in serial blanking. After using an ethernet connection and testing it, I also began using 90DNS for extra protection. See, I've read somewhere that it's possible that the real serial number can be cached somewhere (but I don't know where). However, I think that it may be working (I get 2155-8007, 2137-8007 or a similar error whenever I try a connection to Nintendo servers), and I actually had it work before, before I decided to do NSP installations. I might have began using 90DNS too late, I worry.
But now, I think I became too paranoid about what will happen to access to online services for my Switch unit, especially that I don't want to go through the hassle of sending a payload after I reboot to OFW again. As of this writing, OFW is also not updated yet (still on 11.0.1), so I will be faced with update nags, and once I upgrade, it may also be possible the the gamecard reader firmware will also be updated, preventing me from using gamecards should I not upgrade the emuMMC firmware version (so much trouble to deal with if I choose to upgrade!
)
Here comes some big questions after all that I did so far:
Is enabling only Atmosphere's serial/prodinfo blanking enough to protect me from getting banned (this only lasted for a few minutes, but telemetry could've already been sent the moment I established an internet connection), or will that lead to an eventual ban, no matter how long that takes?
For those who only did the above, have there been any reports of bans with only that serial/prodinfo blanking enabled?
Is there a way I can check outside of OFW to see if my Switch unit is banned or not?
What actually happens when Switch units with blanked serial numbers communicate with Nintendo servers? If connections are refused because of the blank serial numbers, without sending anything else (telemetry and error logs included), the better. If other things are sent before then, I have good reason to worry.
Should I find out later that my Switch unit is banned, I may be unable to download future system updates, and I will be unable to download game updates, both legitimately. This ban may also reduce the value of my unit, meaning that I could earn less money than the $250 I got it for (along with a bunch of accessories) if it comes time for me to sell it. While I have an older sister who also has her own Switch unit, that one is invulnerable to the RCM exploit.
Should I learn that my Switch unit won't be banned with all the protective actions I took, I'll be glad to know that I was worrying for nothing, and that my paranoia was unnecessary.