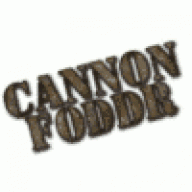 Regular GBATemp Lurker
OP
Member
Joined

Sep 23, 2006
Messages

4,134
Trophies

1
Age

55
Location
Website
XP
Country
OK - So I still live @ home with my parent (Cheaper than a morgage), & it's about time for me to have a break from this rainy season & decided to jet off to Turkey for 2weeks (so I'm going to be off of GBATemp for that time - no computer access, unless I manage to find a free wifi spot over there)
I'm told by parent that she is going on a break also - why ? 'cos she's got some builder in to refit the kitchen & she didn't want to be around 'the mess'
Well that's the first thing that got me annoyed - being away with strangers in the house & no-one to check up on them
'
Never mind'
, said my Mum, '
He's a friend of our close friend ''smith'', who's had work done by him before - so I trust him
'
OK then - so I thought it'll be best to get the builder in on the Monday, so we're around the first couple of days while the builder stripping out the kitchen - if there's anything that crops up, we can sort it out there & then....
..But NOOOoo She arranged it so that the builders are turning up the same day as we all go on Holiday !!! (Thursday)
But that's not the worse of it.....
As said - We're all going tomorrow & she's just told me that 'Mike' (the builder) isn't going to finish the kitchen off in 2 weeks !!!
Apparently the kitchen 'will be usable' when we get back, but the lino and tiling will still need to be done, & why is that ?? because Mum hasn't picked the Lino out (& this is because the builder hadn't got in contact with her in time)
so why can't the tiles be done ???
- no answer for that
On top of this - she has just informed me also that she is still waiting on the 'written quote' for the Job !!!!!! (even though she had a verbel quote)
All this time I've kept telling her about 'cowboy builders', that NO work should be carried out UNTIL a WRITTEN quote has been handed over
Let's hope that we HAVE a kitchen when we come home, None of our stuff 'goes missing' - & the final Bill doesn't suddenly shoot up to something twice (or more) than originally 'quoted'
[I won't be able to read any comments on this until I get back... but when I do (If the computer doesn't go missing) I'll let you know how it turns out]