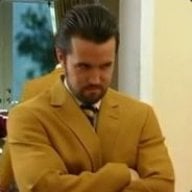 Well-Known Member
OP
Member
Joined

Jun 21, 2018
Messages

110
Trophies

0
Age

36
XP
Country
See title.
I have a 1st gen OG switch. Currently using SX OS. Sysnand is 7.0 (can't really remember) and my emunand is on 11.1
Before SX OS was a thing, I was using the early versions of Atmosphere to boot up my switch and play SNES games. Back in the good old days of 2018 when Atmosphere didn't support much and we were all hoping for some big news on June 15 lol. I still have NX Loader installed on one of my android devices.... anyways.
Where I have questions.
I found this guide, but it seems to "good to be true".

https://www.sthetix.info/migrating-from-the-sx-os-to-atmosphere/

Step 2 of the guide is what I believe applies to me (migrating an unpatched switch with emunand), am I wrong?
If I follow the steps shown in the video, will I lose all of my NSP games that are installed on my mirco sd card?
Is there something that's being omitted / a crucial step that isn't being included in this guide?
Do I need to have my micro sd card formatted to fat32 to run Atmosphere? (I have no intentions on running emulators, I just want to play switch games).

My sd card is currently set to exfat. One of my fears is that I will lose all of my games if I have to switch to fat32 / format my sd card.

And yes I know all about the pros and cons of exfat vs fat32, so no need to tell me why I'm wrong for using exfat lol.
I read that you can install XCI games on Atmosphere.

How do I do that? (feel free to link to an article / video)
I'm still using and early version of ChoixDuJour to upgrade my FW (as its never given me any issues), however I heard that its no longer supported, what should I get instead?
Can I use my SX OS dongle to inject the Atmosphere payload (instead of always having to use TegraRCMGUI)?

The payload injector for SX OS was one of the main reasons why I opted to use SX OS in the 1st place
Is it easier for me to buy a new micro sd card and start fresh?

If I do that, is there any way for me to keep / save my games that are installed on my old micro sd card?

Or would I have to re-acquire and install all of my non xci games?
As always thanks for the help.