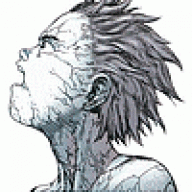 Well-Known Member
OP
Member
Joined

Oct 29, 2008
Messages

1,710
Trophies

1
Age

43
XP
Country
Yesterday a strange thing happened. I was installing some Japanese VC Arcade wads through Wadmanager (Golden axe and Splatterhouse, both region freed with Freethewads). After discovering that Splatterhouse didn't work I rebooted my Wii holding the Reset button to check if Preloader's hacks were all enabled.
All was fine, so I clicked Systemmenu to exit from Preloader...and then... Bam!
All my previously installed VC wads were gone! Not only those 2 VC Arcade games, EVERY illegal wad (some installed months ago). The only things left were legally purchased VC games, forwarders channels and 1 VC injected game.
I restored my Wii's NAND with BootMii and everything went back to normal.
The question is: why has this happened? I don't have any clue and I've never heard of a similar problem happening to anyone...
I have a PAL Wii (3.2E) with MiiWii, Preloader, WC24 disabled, no modchip.