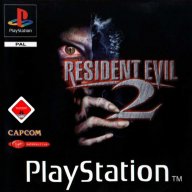 Well-Known Member
OP
Member
Hello.
We all know this:
We daily see Icons/Pictures/Logos/Things.....and these are natural for us.
But...
What happens,when you take 2 -3 calm,quiet and peaceful Minutes.
Please,take a plain Piece of Paper (yes, a PIECE of PAPER)
and
a "Writing Stick" (Pencil,Pen....)
Close your Eyes and imagine 3 - 4 Things for.
For Example:
- A common Symbol like the USB Symbol
- A Window from your House/Apartment and the View
- Your Car Dashboard
- The Shape/Color and the Appearance of a "- 5% Slope" Traffic Sign
- The actual Decoration on your Living Room Table
- Your First Game in/on your Collection (Cupboard/Shelf)
.......
And then draw/sketch it on your Piece of Paper please.
You do not have to post your Results (but of course,you can)
It should be an Exercise for you.
For today´s First Lesson,your Motives are free to choose.
In later Lessons you will maybe get 1 - 2 Things as a "Default".
I wish you Fun with this and have a nice Day.