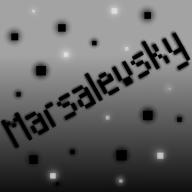 Citizen Marsalevsky
Member
Joined

Apr 4, 2009
Messages

323
Trophies

0
Location
XP
Country
i caught a six-lined racerunner a few days ago and today it came to a very sad death.
my friend told me something was wrong with him/her so i went and looked and was shocked
when i saw that one of his/her eyes was practically gouged(?spelling) out. A few minutes later
i checked again and horrifiyingly saw him/her go into an alligator-like death roll and afterward
opened his/her mouth and it was filled with blood
After another few agonizing moments, he/she
was spazzing out and now partially bleeding out of almost every opening of his/her body (eye, nose,
mouth, and tail tip.) I eventuallywent to bury him/her and he/she was continuously doing the death roll
so i buried him/her and put him/her out of his/her misery... i think my friend may have done it, but he was
very fond of our lizard so if he didn't do it do any of you experts know what could caused it? i would greatly
appreciate your help.
-Team_Subspace