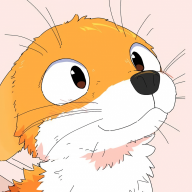 Joined

Jun 21, 2018
Messages

552
Trophies

1
Location
Website
XP
Country
send me anything and I will complete it using GPT-2... starter will be in bold.
I am not responsible for anything that it generates, I do not condone any actions that may be suggested by the ai either
The AI may produce offensive or sexual content. This is because it was modeled on a great variety of different web pages, some of which contained such content.
Costello shuts down the eof after 25 years.

Former congressman and former sheriff of Palm Beach County, Jim Barnett, admitted to the eof that the eof's demise was his fault.

"It was an expensive public relations operation to kill off this thing," Barnett told Fox News Sunday's Chris Wallace. "A good public relations operation could have saved a lot of money. That's why we went after [Adelson]."

Adelson fired back on Monday night.

"County Commissioner Jeffrey Sheppard's comments regarding me are absurd and disgraceful," Adelson said in a statement. "The county attorney's office was required to report my involvement with the firing of a consultant for our non-profit for failing to provide proper documentation to pay his expenses for lobbying the state legislature, an oversight that has been corrected. We will vigorously contest his lawsuit and look forward to winning the lawsuit in court."

The ex-congressman added that his organization is responsible for one of the most extensive community services in the nation.

"We provide safe neighborhoods and effective services to hundreds of thousands of residents," Costello said. "We have a $100 million annual budget and our most important goal is to improve the quality of life for everyone in Palm Beach County."

Prior to the economic crisis in 2008, Costello's non-profit funded some of the most expansive services in the nation. However, he shut down the organization, only weeks after it was founded, after the county denied his request for a tax abatement.

"It's a sad day in our county," said Costello.

During the final 25 years of the eof, Costello and his wife, Jane, also spent millions of dollars supporting political candidates.

The former congressman is a private businessman. However, he spent $8 million in 2009 on the two local campaigns for governor that brought Rick Scott to office.

Reporter Michael E. Haydon contributed to this report.

Follow Jeffrey Clark on Twitter
Watch the top news stories on NBCNews.com
More content from NBCNews.com:
Follow US news from NBCNews.com on Twitter and Facebook
This story originally appeared on NBCNews.com
Update 1:40 p.