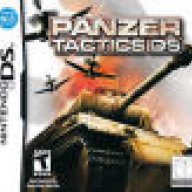 Joined

Apr 13, 2008
Messages

1,221
Trophies

0
Age

30
Location
XP
Country
Hello gang.
Yes I think hell froze over.
Ok it might just me relevant to me, who knows eh. I recently made the switch to Windows 8. They offered it for 16 bucks as an upgrade from 7. Granted, they stupidly did nothing to verify anything. They sure fixed that gaffe quick though. But as my buddy mentioned, 16 bucks for legit is a real hard sell eh. I will pirate a 200 dollar OS, but only a nut takes a pass on a 16 dollar opportunity. It gets old doing all the dodgy work arounds to make a bogus program viable. And I hated to admit it, but 7 now takes longer to update than it does to install. I tend to dislike a hour long update.
Windows 8 though, it won't revolutionize your life. I didn't buy it for the metro I bought it because it is currently install, run update and the update portion is quick and you are out of the whole process in a nice easy 30 minutes. I rebuild the computer often enough it matters how long the effort takes.
But like I said, 8 won't re invent your life. I don't hate it. But sadly I have been trash talking it for about a year
Anyone want some left over crow?
I just want it on a tablet so I can run my moldy old wargames that have no interest in the Android OS.
Speaking of Android, and as a result tablets, well, I have actually gotten to a point where I have had to accept that, yes, larger is better, but, 10.1 inches is a tad large for most carry all options out there. I've been lugging around my Asus laptop bag for a while now, but I finally decided to actually buy something made to carry around other things not connected to the world of electronics. But, while it is a great bag, it wasn't big enough for the Asus tablet I have. But the problem is I hardly use it when I carry it around, and when I do use it, I am mainly using a web browser or the rather handy program Supernote (think electronic note pad). I don't need 10.1 inches of screen for either. I bought it to read books in full size in colour. Mostly role game books. And role gaming and myself, we are not currently seeing each other.
So I have actually been considering getting a 7 inch tablet. Easier to carry and fits in the bag, and does what I currently use it to do. Pity I didn't get a 7 inch tablet to begin with.
But even more funny is I am getting more friendly with my Nintendo DSi XL. Yes I have looked into the 3DS XL, but the screens are basically the same size, and for 200 bucks, I'd rather get the Nexus 7 given a choice. But back to the Nintendo I have. I suppose it isn't quite gone from my life just yet.
But I sure wish I could run Windows 8 on something. Well something selling for less than 700 bucks that is. Geese, does MS think they're Apple or something? 700 for a tablet is not my idea of a way to catch up in the marketplace. Maybe I can wait till 2014 when they have realized the things are worth at best 2-300 bucks.
Seems like I have undone a lot of decisions though. Back with the small screened Nintendo DSi XL (small in comparison to 10 inches that is). And even thinking of getting a 7 which is basically something I have always thought would never be acceptable.